Important fact: The success of any mold program is won or lost at the design stage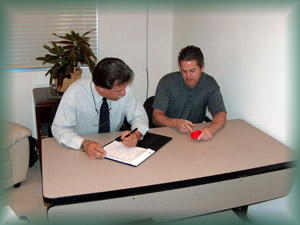 Long-lived, high-production molds can be improved greatly for better cycle and less down stream maintenance issues through design, as can shorter-lived, lower-production molds, though on a relatively smaller scale. Economically viable, better performing mold features require more thought in the latter than the former. Cost justification must be considered in any case.
Are your new plastic injection molds going to be the fastest running, lowest maintenance, and most reliable, while producing the fewest mold related rejects for your program….considering your program needs…and the money you will have spent?
If only questionable, perhaps you should read on…
It is at the crucial design stages, both concept and final mold design, that experience pays off. In this area, Len Graham of Len Graham Consulting has an impressive depth of experience and a global reputation for success.
Most dedicated mold builders really have little or no practical experience in the molding arena. An advantage in having Len Graham in your corner is that Len not only has over 40 years experience in building new molds, but has gained that experience largely as an in-house tooling supplier for molders. He has been on the front line, solving issues related to the long term running of production molds. From this position he witnessed first hand which mold features will and which will not work well. He has worked closely with repair and maintenance personnel to design, test, adopt, and most of all understand many iterations for specialized mold features which have ultimately been incorporated proactively in mold designs. Mold builders will generally not have the advantage of this in-depth, continuous improvement based experience.
During these first critical junctures of the mold design/manufacturing/production process we will work with you and your company as well as with you and your chosen moldmaker. This assures that needed features are applied to your mold program on your behalf.