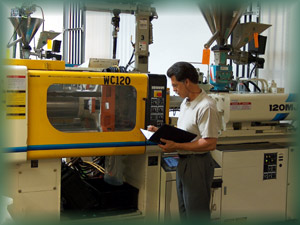 Len Graham Consulting will also continue with the in-depth final design detail process with the mold design team, as you may require. Here the intricate details such as shut-off design applications/critical tolerances, running clearances, steel/material selection, cooling strategy, manufacturing methods, coatings/platings, outside vendors to be used, manifold design/type selection, and final mold data format to be delivered upon completion is established for you.
Should you encounter engineering change orders (ECO'S) along the way, Len Graham Consulting, as your agent, will assure they are appropriately applied and minimize the financial impact on the program.
We will monitor the mold manufacturing process as to quality and help guide on-time delivery, as desired.
Upon completion, we will be present for the first sampling to help assure as many issues as possible are discovered and addressed to limit the number of runs necessary and associated time delays before production-ready status is achieved.
Len Graham Consulting will follow the mold to the production facility to assure any idiosyncrasies are passed on to the production team as well as help uncover issues that may not have been readily visible in the qualifying process.
Once a mold reaches production status, we remain available for downstream, in-field troubleshooting and/or establishing a preventive maintenance program for the mold.