Engineering Consulting Services relating to design and manufacture of your replacement/duplicate plastic injection molds:
Len Graham Consulting can recommend special features needed, tailored to each mold requirement and review them with you, before quoting. We can thus assure that the criteria for those features needed are stated clearly for any and all mold build bidders.
The hot manifold manufacturer, manifold and nozzle types can be specified in the RFQ (as needed and desired).
If required, we can also help evaluate and establish qualified moldmakers for quoting your mold build. If requested, the quoting and/or selected mold builder(s') capability can be assessed to establish competence for the proposed program if you are not already sure of all quoting participants. A service is also offered to travel to unknown/unproven mold builders to perform an in-depth capability audit if not already established.
Once a mold building contract has been awarded and a concept established and approved, Len Graham Consulting would further assist you and/or the mold builder until the proposed details of the final design therein are deemed appropriate for the performance required.
If you cannot be present for any review, the design can be presented and thoroughly explained to you, our customer, with our recommendations, for your approval. In programs where it is recognized the original design must be abandoned, it may be advisable for us to attain more than one workable concept to go over with you in order to establish the best approach for the final design to be used in the mold program.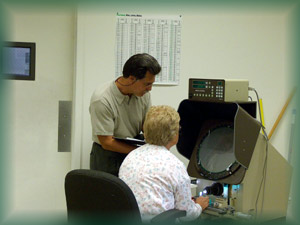 Len Graham Consulting will also continue with the in-depth final design detail process with the mold design team, as you may require. Here the intricate details such as shut-off design applications/critical tolerances, running clearances, steel/material selection, cooling strategy, manufacturing methods, coatings/platings, outside vendors to be used, manifold design/type selection, and final mold data format to be delivered upon completion is established for you.
Should you encounter engineering change orders (ECO'S) along the way, Len Graham Consulting, acting as your agent, will assure they are appropriately applied and minimize the financial impact on the program.
We will monitor the mold manufacturing process as to quality and help guide on-time delivery, if desired.
Upon completion, we will be present for the first sampling to help assure as many issues as possible are discovered and addressed to limit the number of runs necessary and the associated time delays before production-ready status is achieved.
Len Graham Consulting will follow the mold to the production facility to assure any idiosyncrasies are passed on to the production team as well as help uncover issues that may not have been readily visible in the qualifying process, as requested.
Once a mold reaches production status, we remain available for downstream, in-field troubleshooting and/or establishing a preventive maintenance program for the mold.