Is your new Replacement/duplicate plastic injection mold going to address issues from the existing tool(s)? If not, how can it be the fastest running, lowest maintenance, most reliable, and produce the fewest mold related rejects for the life of your program….considering your program needs…and the money you will have spent?
If only questionable, perhaps you should read on…
It is when a mold design needs to be looked at to resolve issues or improve performance on the duplication or replacement of a mold that experience pays off. This is where Len Graham of Len Graham Consulting can demonstrate the depth of his experience and in turn live up to his global reputation for success in this area.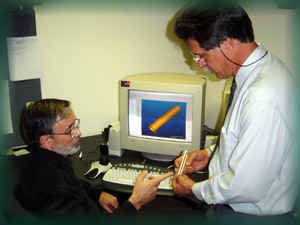 An advantage in having Len Graham in your corner is the 40 plus years experience he brings in not only building molds, but also acting as tooling supplier for in-house molders. He has been on the firing line resolving issues relative to the long term running of production molds. From this position he has witnessed first hand which mold features will or will not work well. He has worked closely with repair and maintenance personnel to design, test, adopt, and most of all understand many iterations for specialized mold features. Generally, mold builders will not have the advantage of this experience. Len Graham Consulting believes it is paramount to make every effort to contact the repair/maintenance team responsible for the mold being replaced/duplicated, to understand any issues. From there, design iterations can be recommended.
We would like to have the opportunity to help you and your company by working with you and your chosen moldmaker to assure needed features are applied to your mold program on your behalf.